What is treatment of colon cancer?
Treatments depend on the size, location, and stage of the cancer.
Severity of the bowel cancer may range from stage 0 (early stage; restricted to particular area) to stage 4 (advanced stage; spread to other parts of the body).
Bowel cancer may be treated using chemotherapy, radiation therapy, and/or surgery.
There are two main categories of treatments for colon cancer.
Local treatments target one specific area, such as surgery or radiation.
Systemic, or body-wide, treatments have a much wider net and include chemotherapy or targeted biologic therapies. Depending on your physical health, stage of cancer, and personal choice, you may elect one treatment or a combination.
Early detection and treatment of colon cancer may improve your prognosis (treatment outcome) and quality of life. In fact, according to the American Cancer Society, when stage 1 colon cancer is detected and treated early, 92% of people are alive five years or more after treatment.
Surgical Treatment;
The most common treatment for bowel cancer is surgery. More often a colectomy is performed, to remove the cancer cells. It is the surgical resection of all or part of the large intestine. The surgery is also called large bowel resection. Colectomy is performed under general anaesthesia by open surgery method or by laparoscopic method. The procedure takes about 1 to 4 hours.

Polypectomy

Many early colon cancers (stage 0 and some early stage 1 tumors) and most polyps can be removed during a colonoscopy.1 During a polypectomy, the cancerous polyp is cut at the stalk using a wire loop instrument that is passed through the colonoscope, which is a long, flexible tube with a camera and light at its tip.

Open colectomy

In this technique a single large incision of about 6 inches is made in the lower abdominal wall. The diseased part of the colon is removed, and the healthy ends are sutured. If no healthy large intestine is left, an opening or a small incision called a stoma is created through the skin of the abdominal wall. The open end of the large intestine is stitched to the skin of the outer wall of the abdomen. Wastes will pass through the opening into a bag attached outside the body. This procedure is called colostomy.

Laparoscopic colectomy

It is a minimally invasive technique where several small incisions are made rather than one large incision. Three to five small incisions are made on the lower abdomen. A laparoscope, a telescopic video camera is used to see the inside of the abdomen, is inserted through an incision. Small surgical instruments are passed through other 2 incisions and colon is removed through another incision. Gas is filled in the lower abdomen and expanded for easy access. Diseased part of the colon is extracted. The healthy ends are reattached, and all the incisions are closed with the sutures.

A laparoscopic procedure requires a much smaller incision than an open colectomy, so recovery is generally faster.

During a colectomy, the diseased section of the colon is removed, along with an adjacent part of the healthy colon and lymph nodes. Then, the two healthy ends of the bowel are reattached. The surgeon's goal will be for the patient to return to the most normal bowel function possible. This means that the surgeon will take out as little of the colon as possible.

Some of the tissue removed from the lymph nodes is taken to a pathology lab and examined under a microscope by a pathologist. The pathologist will look for signs of cancer in the lymph tissue. Lymph nodes conduct a fluid called lymph to cells in the body. Cancer cells tend to gather in the lymph nodes, so they are a good indicator for determining how far cancer has spread. The removal of lymph nodes also reduces the risk of cancer reoccurring.

In some cases, like if surgery needs to be done urgently because a tumor is blocking the colon, a reconnection of the healthy bowel (called an anastomosis) may not be possible. In these cases, a colostomy may be necessary.

It's important to note that in some cases, a surgeon will not know how far cancer has progressed before beginning the surgery; in others words, there is a chance more colon will have to be removed than previously thought.

As with other surgeries, colectomy procedure is also associated with complications such as infections, bleeding, and damage to nearby organs.

High fibre diets and vitamins, avoiding smoking and alcohol, managing obesity and a healthy life style can lessen risk of bowel cancer.

Colostomy Surgery

A colostomy is created when part of the large intestine is inserted through an opening in the abdominal wall. The part of the colon that is on the outside of the body is called a stoma (Greek for "mouth").

Most colostomies that are done to treat colon cancer are temporary and are only necessary to allow the colon to heal properly after surgery.

During a second surgery, the healthy ends of the colon are reattached together and the stoma is closed up. Rarely, a permanent colostomy is needed.2

Preparation and Recovery

Every medical procedure carries risks and benefits. Make sure you talk with your healthcare provider about them and ask questions so you feel confident about your treatment decision.

Surgery Risks

Some of the risks associated with bowel surgery include:
Bleeding
Infection
Blood clots in the legs
Leaking anastomosis
Incision dehiscence (opening of the abdominal incision)
Scarring and adhesions
Prior to any surgery on the colon, it must be squeaky clean on the inside. This is accomplished through a complete bowel preparation, similar to the one you may have had for your colonoscopy.2
You will be required to stay in the hospital for at least a few days following bowel resection. The time in the hospital will allow any surgical incisions to begin healing, while nurses and other healthcare providers monitor hydration, nutrition, and other needs after surgery, like pain control.
Depending on the surgery, drains may be placed. These drains allow excess fluids, such as blood, to leave the abdomen. The drains may be removed before discharge from the hospital. If you had a colostomy inserted during the surgery, the nursing staff will teach you how to care for your colostomy bag and stoma before you go home.
Systemic Therapy
Bowel cancer can be treated using anti-cancerous medications or radiation depending on the site and severity of cancer. These treatments can be used as alone or in addition to surgery to destroy the remaining cancer cells and to prevent from further spreading.Unlike radiation, these options affect the entire body, instead of zeroing in on a specific area.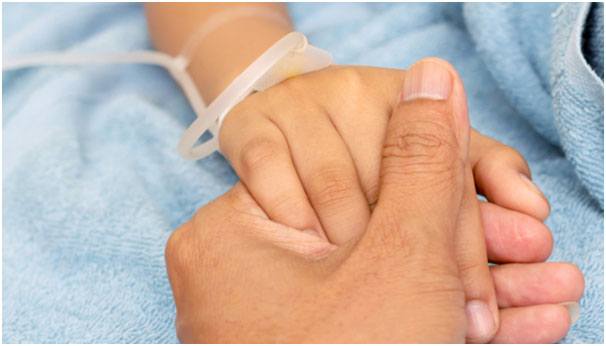 Chemotherapy
Chemotherapy drugs travel throughout the body and kill cells that are dividing (growing or duplicating) rapidly. Though the treatment doesn't distinguish between cancerous cells and healthy, fast-dividing cells (like those in hair or nails), the latter will be replaced upon completion of chemotherapy.
The majority of people with stage 0 or stage 1 colon cancer will not require chemotherapy. For those with later stage colon cancer, chemotherapy may be given prior to surgery to shrink the tumors before physical removal.
Chemotherapy is also sometimes used to shrink tumors throughout the body when systemic metastasis has occurred (in stage 4 cancer).
Chemotherapy may be administered in conjunction with other colon cancer treatments (for example, surgery or radiation) or by itself.
A medical oncologist (the cancer specialist who orders the chemotherapy) will take several factors into consideration when choosing the best chemotherapy options, including the stage and grade of cancer and your physical health.
Drugs and treatment regimens: Intravenous chemotherapy drugs are given by injection through a vein, whereas oral chemotherapy drugs are given by mouth with a pill.
Most intravenous chemotherapy drugs are given in cycles, which are followed by a period of rest. Your healthcare provider will take your health, your cancer's stage and grade, the chemotherapy drugs used, and the treatment goals into consideration while deciding how many treatments are right for you.
Some of the chemotherapy drugs used to treat colon cancer include:4
5-FU (fluorouracil)
Eloxatin (oxaliplatin)
Xeloda (capecitabine)
Camptosar (irinotecan, irinotecan hydrochloride)
Trifluridine and tipiracil (Lonsurf), a combination drug
Chemotherapy Side Effects
The side effects of chemotherapy for colon cancer are multitudinous, but most can be eased with other medications. You may experience:
fatigue 
nausea and vomiting  
hair loss
changes in appetite, taste and smell
changes to memory and thinking
changes to fertility and sexual function.
Mouth sores and diarrhea
Hand-foot syndrome, which is a red rash on the hands and feet that may peel and blister (may occur with capecitabine or 5-FU)
Neutropenia-Low blood counts, which can make you more prone to bruising, bleeding, and infection
Numbness or tingling of the hands or feet (may occur with oxaliplatin)
Allergic or sensitivity reaction (may happen to occur with oxaliplatin)
Targeted Therapy
Targeted treatments for colon cancer can be used either;
along with chemotherapy or
by themselves if chemotherapy is no longer working.
These drugs usually recognize the protein growth factors that cover cancerous cells, such as the vascular endothelial growth factor (VEGF)6 or the epidermal growth factor receptor (EGFR), or proteins located inside the cell.7 Some of these drugs are antibodies administered intravenously, which specifically attack the proteins they bind to. They only kill cells covered in these factors and have the potential for fewer side effects than chemotherapy agents.
Some of these agents are given concurrently with chemotherapy once every one to three weeks, including:5
Avastin (bevacizumab)
Erbitux (cetuximab)
Vectibix (panitumumab)
Zaltrap, Eylea (aflibercept)
Others Cyramza (ramucirumab) may be administered alone. Tyrosine kinase inhibitors, such as Stivarga (regorafenib), are administered orally.
All treatments present a risk of side effects. The benefits of your treatment should outweigh the risks. Your healthcare provider will work with you closely and tailor your treatment program to your needs.
That said, the most common side effect of the drugs that target EGFR are an acne-like rash on the face and chest during treatment. Other potential side effects include headache, fatigue, fever, and diarrhea. For the drugs that target VEGF, the most common side effects include:5
Immunotherapy
For people with advanced colon cancer or cancer that is still growing despite chemotherapy, immunotherapy may be a treatment option.
The purpose of immunotherapy is to use a person's own immune system to attack the cancer. Types of immunotherapy drugs include:8
Keytruda (pembrolizumab)
Opdivo (nivolumab)
Trasztuzmab and pertuzumab or laptinib (for tumors that are Her2 amplified tumors and RAS and BRAF wild type)
Encorafenib and cetuximab or panitumumab (for tumors that are BRAF mutation positive)
Larotrectinib or entrectinib (for tumors NTRK fusion positive)
Prognosis for bowel cancer
Prognosis refers to the expected outcome of a disease. It is not possible for any doctor to predict the exact course of the disease. An individual's prognosis depends on the type and stage of cancer, as well as their age and general health at the time of diagnosis. This information will also help your doctor to advise on the best treatment options.
Generally, the earlier bowel cancer is diagnosed, the better the outcomes.
The risk of bowel cancer can be reduced by not smoking and cutting down on alcohol intake, a healthy diet with plenty of fresh fruit and vegetables, limiting consumption of red meat, avoiding processed meats, and maintaining a healthy body weight.